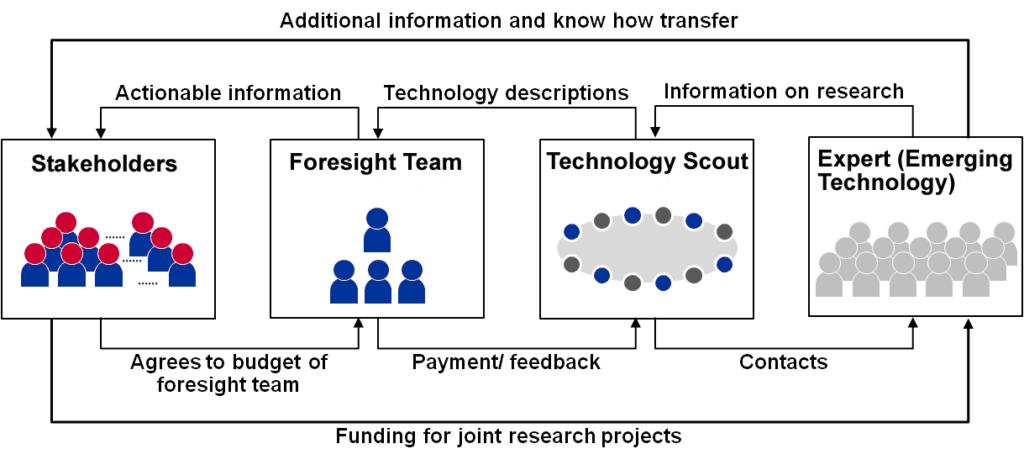 Our consultants help our clients uncover the key business questions they should be asking, and help them find the answers.
We partner with clients to serve as advisors and deliver custom research, analysis and advisory services, driving product innovation through timely assessments of product and technology development opportunities, competitive analysis, identification of emerging technologies and opportunities.
We have successfully helped companies locate technology to solve critical research and product development needs in virtually all industrial and consumer markets. We access a fertile source of innovation – small, technology-based firms – but also tap academia, technical consultants, outside research organizations, and any other source which may provide the best solution to your need. We have since expanded our offering of services, which now include:
• Sourcing external technology – quickly, discreetly, globally, successfully.
• Technology alert service – provides an early warning system and current awareness of key technological developments and advances in critical areas
• Market research – when off-the-shelf research is not available; our customized effort enables you to get a quick overview of a market, its key players, and opportunities for your company.
Our goal is to help provide you with the most relevant and timely information about technological advances and their sources to enhance your competitiveness in new or existing markets. Let us know how we can help you leverage external technology to enhance your product and technology development efforts.